Christopher's Proton Pack Project
Construction Begins
This is just part of the rough construction of the Proton Pack parts from recycled plywood and various other items. The cyclotron and spacer are aluminum baking pans.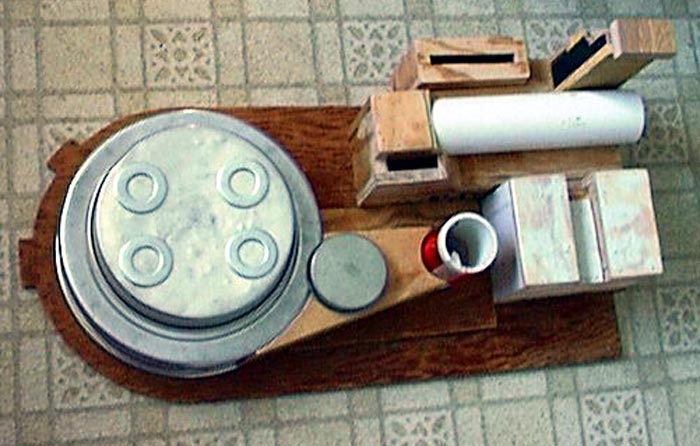 ---
Very nearly completed
The proton pack was completed at 11PM Oct. 30, the day before Halloween. Talk about cutting it close! We have sequencing red lights on the cyclotron thanks to Joe H, and genuine old Dale resistors on the ion arm thanks to Don and Leigh. Jeff supplied the red and blue plastic for the lenses, and Glenn gave us some ribbon cable. Aunt Denny did the custom embroidery on the jacket. The cylindrical object with the flex hose coming out of it just below the knob at top center is a case from an old twist-mount electrolytic capacitor. The correct Raytheon crank knob as used on the original has since been installed, but was not in place when the photos were taken. There are many home made and resin parts on this, but every effort was made to make the appearance as close to the originals as possible. Detailed photos of props from both Ghostbusters movies were very helpful as were dimensioned drawings taken from an original pack. Hundreds of hours of work went into making the Proton Pack, and it shows in the finished item.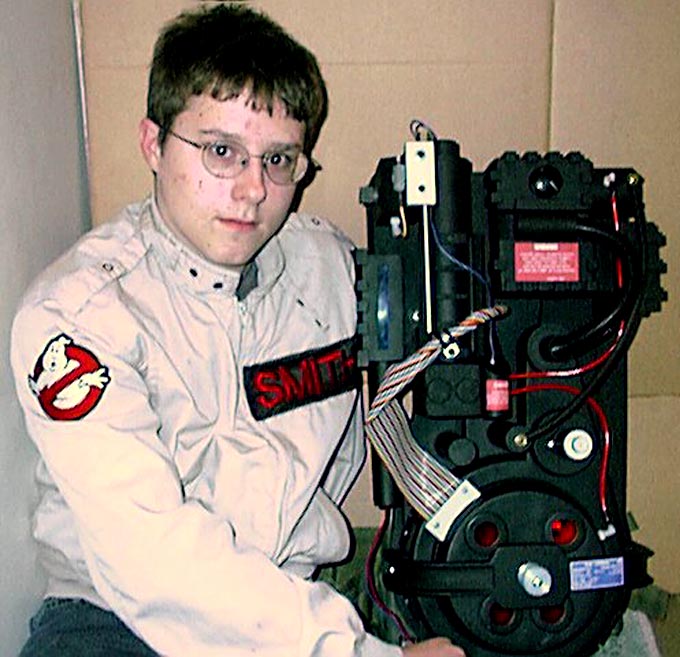 ---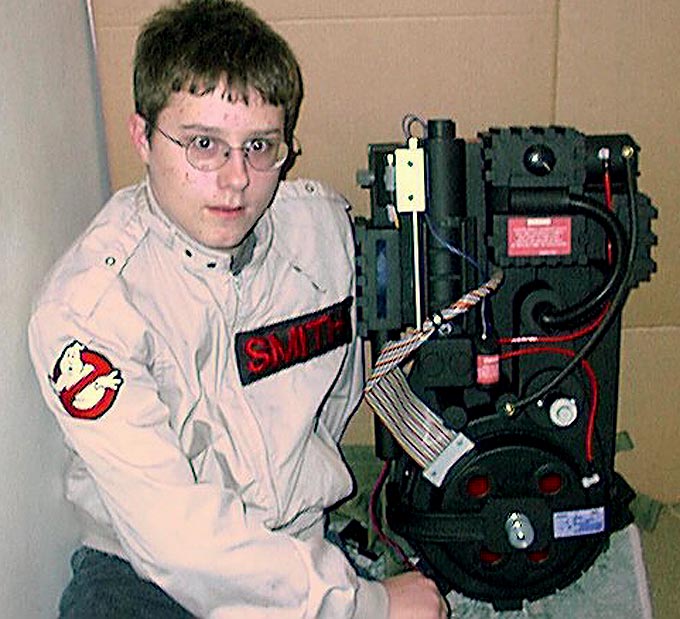 ---
Another close up photo of the Proton Pack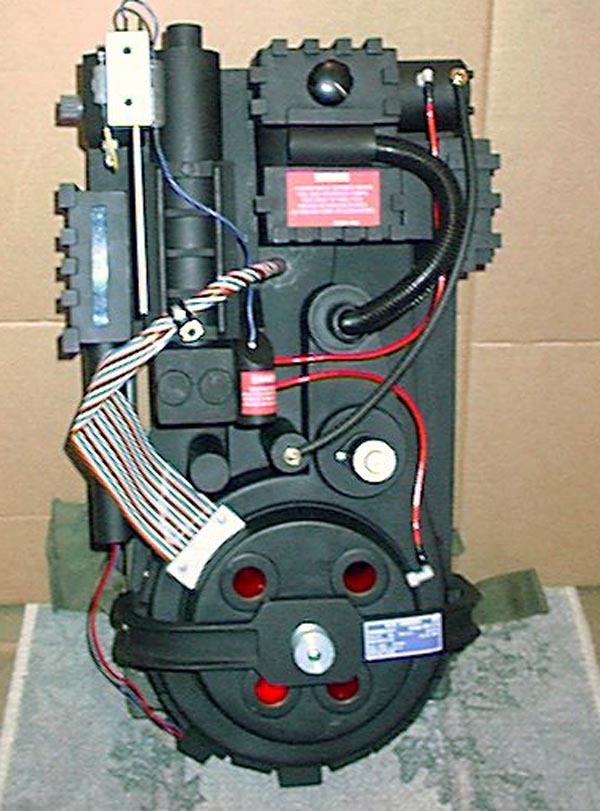 ---
FIRST PRIZE WINNER!!!
Well, the hard work was rewarded and there is one very happy Ghostbuster here!!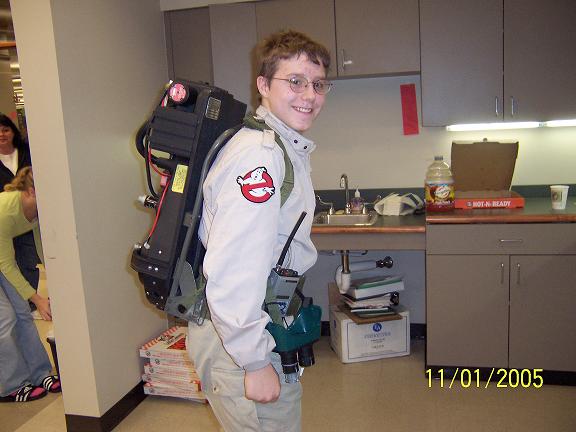 The Proton Pack took First Prize for best costume at the city-wide teen Halloween Party.
---
---